Anyone who has ever tried online dating sites has doubtlessly come across the reality that there are more men on these sites than there are ladies. Maybe the reason for this is that all the cool available women are already using Tingle! This app lets you find single people close to you that you are compatible with. Additionally, it lets you see who is close by without revealing the specific location of these people. Picture this, you're out at the bar, or club, or basically any other social location, you check into tingle and instantly you have a list off just how many people you could potentially get lucky with. If you're in the mindset to make your move and let them know who you are, then you introduce yourself with a free message via the app. This way, they don't get your actual phone number. If the response from the other person is positive or you feel your inhibitions lowering, you can reveal all the information you want to. For obvious reasons, this is not advisable. In fact, it is probably a rookie mistake, but to each their own. The unique aspect that this app offers is the fact that it doesn't restrict you to just text based interactions, the ability to place a call makes all the difference.

If you suspect you are not getting the results other guys are getting I highly recommend you check out David DeAngelos Double Your Dating
The set up is very user friendly and straightforward. There are however some drawbacks with getting this app. Firstly, you will probably be unable to delete any messages that are on your inbox. The biggest drawback, however, is that the app hasn't caught on yet. This means that sometimes it may feel like a ghost town. However, the fact that it is free means that it's no skin off your bones if you do decide to hit download button.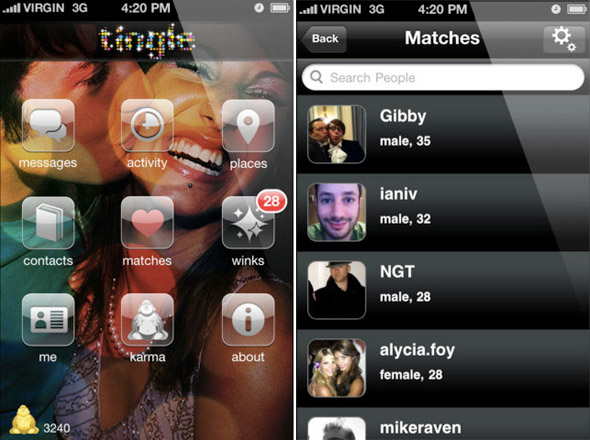 I'm sure most people are aware just how much fun they can have with their phone. With this app, you don't even have to impress the other person with just how fancy your phone is to get your foot in the door. You have to be at least 17 years of age before you can download tingle app and start with new relationships. Whether you are downloading from iTunes or the App store, all respective terms and conditions apply. This app is great but the fact that not that many people are on it quite yet ranks it at 3 out of 5. However, If you want to take your dating life mobile this is a great way to start. As long as you have the app and play your cards right, you could get lucky. Tonight even.