After filling out the form, which the site offers in 25 different languages, a pop up will welcome you to chat with singles from all over the globe. If this is unappealing to you and you click "no" and the app will prompt you to fill in more details on your profile. Many users on the site have listed nothing more than their name, their general location, age, and maybe a picture. The app lets you search for whatever interests you but once you log out and back in again then the app searches what it deems appropriate for you based on your information.
Other than this, there isn't that much more to Zoosk which is probably the reason it happens to be so popular. The app doesn't require you to fill out your profile any more than the bare minimum and, for dating sites, the most important aspect is your picture. Once you sign up, you will get a daily email showing you a "mutual match" which is someone else's profile. Click yes and the match is mutual, click no and nothing else happens. After clicking either response, the site will pose a dating related question, which seeks to find out what you are really long for.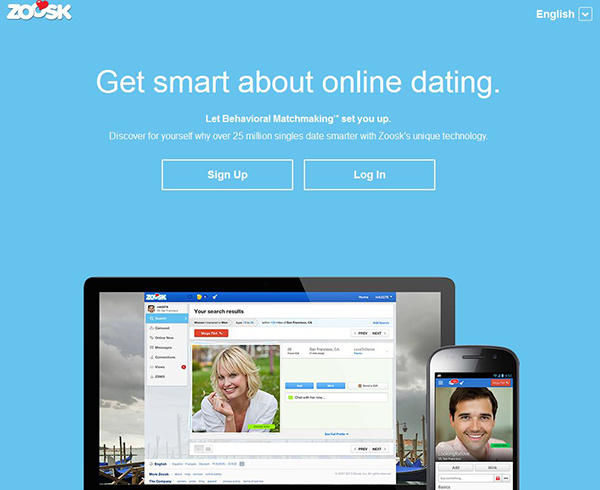 The site may be accessed through one of two ways; the first is through coins, which you acquire by paying, doing a number of things on the site, or subscribing. These coins are a way to get more attention to your profile. A "boost", for instance, allows your profile to go straight to the top of the search results.
Unique features that the site offers is an ability to connect to a number of email programs and even to Facebook where it "finds" your friends. Once you friend people, you can then chat with them with that particular program. However, maintaining contact with anyone will cost you money. This app is not free and it costs $29.95 for a month of membership. Zoosk will automatically renew your membership if you don't take the step to cancel your subscription before it expires. Three months membership costs $ 59.95, which translates to $ 19.98 per month, while six months membership costs $ 74.95, which translates to $ 12.49 per month.

If you suspect you are not getting the results other guys are getting I highly recommend you check out David DeAngelos Double Your Dating
The downside to using Zoosk is that it places very little emphasis on relationships and compatibility and instead works like a social networking site. However, most people using this app are interested in casual dating which actually makes a lot of sense taking into consideration its setup. The app is very well presented and isn't at all seedy, like the majority of dating sites usually are, in any fashion. Additionally, its membership is very fast growing which means that there is probably someone in there for everyone. This app will definitely give you your money's worth.