The Bloody Bull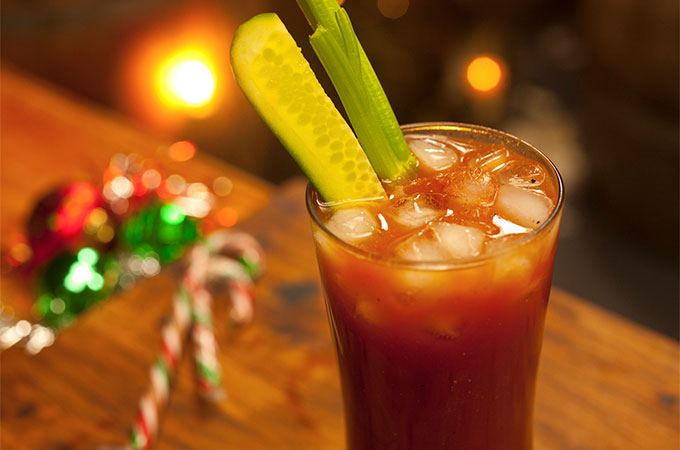 It's a derivative of the bloody Mary cocktail. Some of the Ingredients involve a beef bouillon, vodka, and Tabasco and Worcestershire sauce. The name alone makes this drinks as half as impressive as it is.
The Tom Collins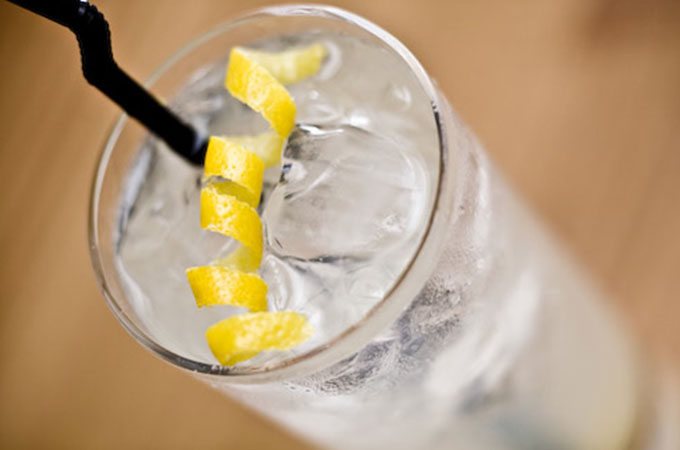 Cocktails can't sound any better than one that is named after a man. It's a combination of lemon juice, gin, sugar and club soda on ice. This is a well-known cock tail that is both smooth and tough, caution with how many glasses you order because it can take you from zero to hundred without warning. It can also be added with fruit so you and the miss can also have the same drink.
The Bloody Mary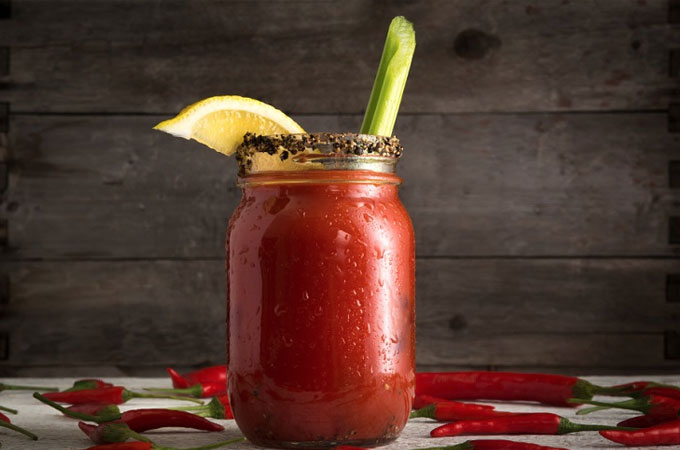 A Bloody Mary is made from a mixture of high quality tomato juice, lemon, soy sauce, black pepper, horseradish, stick celery and of course vodka. It's quite a simple drink that can be made at home so you can attempt it first in the house before you confidently order it at the bar. This is also another cocktail that both you and your better half can partake in.
The Dirty Martini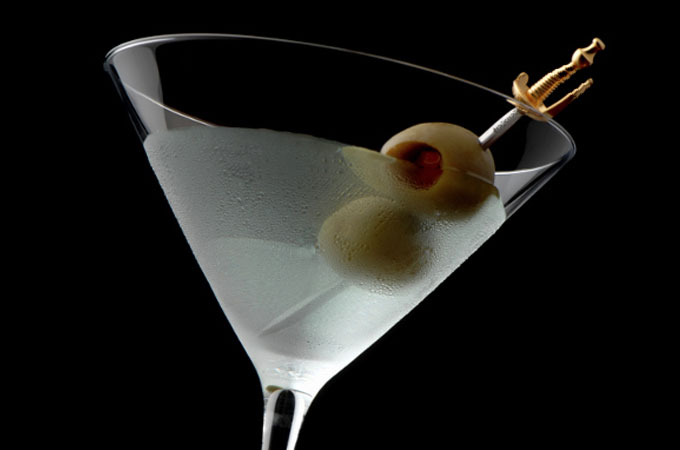 This is one of those cocktails that show how confident you are and a hint of what you expect from her. This is definitely not a first date drink. It's a mixture of gin, classic olives, olive juice and vermouth. It's also a drink of a very famous movie icon who coolly says "shaken not stirred". It's not very smooth and has slight burning sensation that you will quickly get accustomed to after a few sips.
The Gin and Juice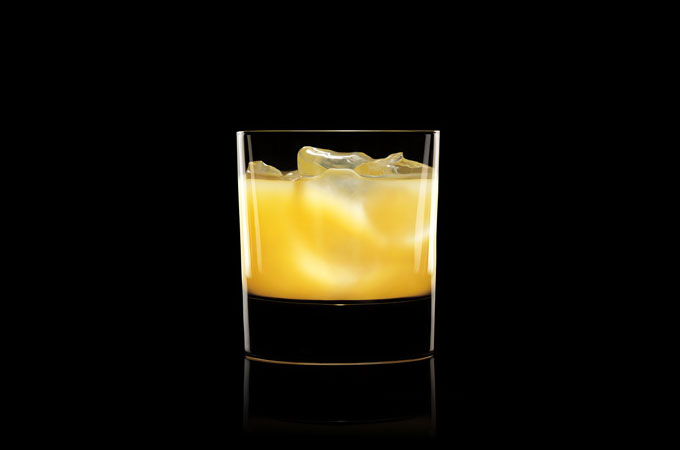 A famous rapper made this specific cocktail very famous. Drinking this will let her know that you are someone of variety and also down to earth. Its primary ingredients are Gordon's gin, grape fruit and orange juice. This is one of the cocktails that are highly recommended if you like smooth drinks.
The Whiskey Sour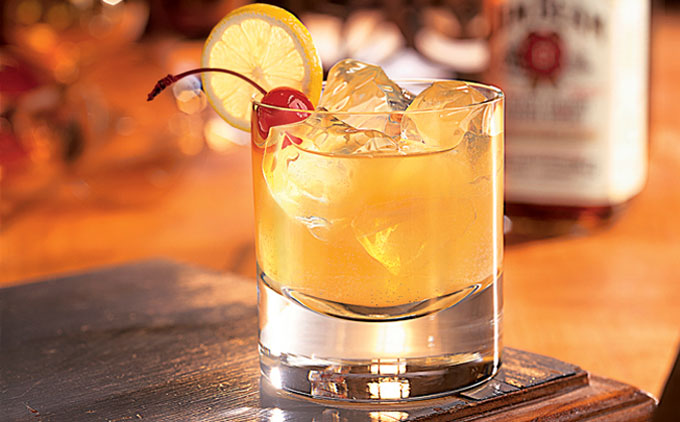 This is a drink that separates men from boys simply by the way it's mixed. Its components include bourbon, lemon juice, sugar and white egg. Someone who is a novice with this cocktail will take it with sugar added and the experts drink without the sugar. When the egg white is added other bars may refer to it as Boston Sour.
The Mai Tai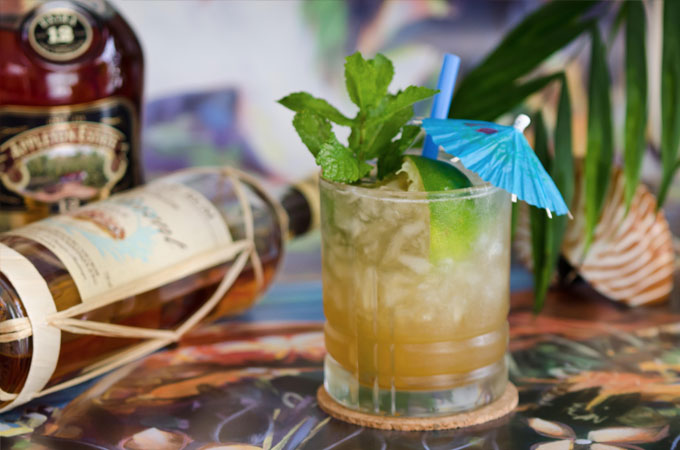 Another drink that can be easily made at home and is suitable for the both of you. When you order drinks like this it makes you look like your classy and also aware of her. It's made from a mixture of two different kinds of rum, orange curacao and sometimes orgeat. The cocktail can be made by using one rum but it has to be very strong and dark like the Balvenie rum.
The Sidecar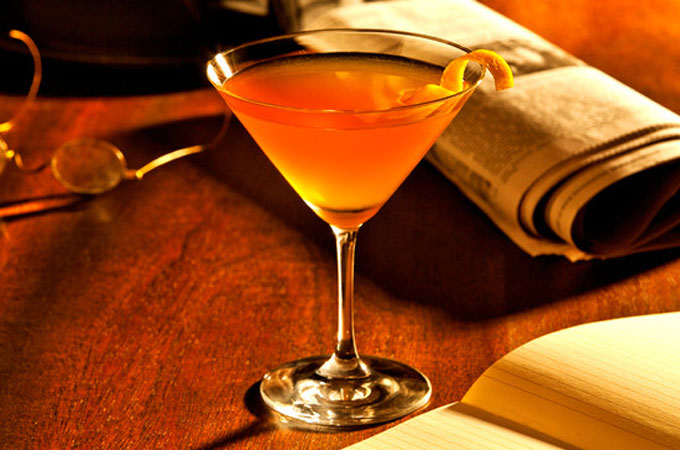 This is a very elegant looking cocktail made of cognac, sugar free lemon juice and triple sec. This drink can fool anyone to think that it's tame but in fact it has more of a kick than your average martini.
The Gold Rush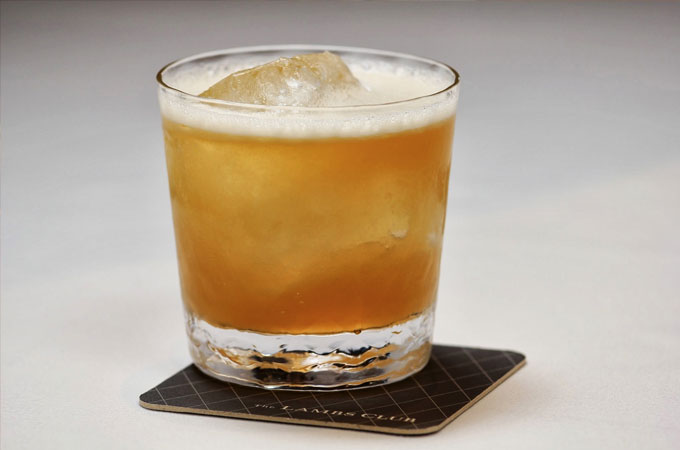 With every sip of this mixture you'll end up getting a goose bump inducing moment. It's advised to order this particular drink during the cold season or if you are in an area with below zero temperatures. It consist of bourbon, honey and lemon juice.
The Brooklyn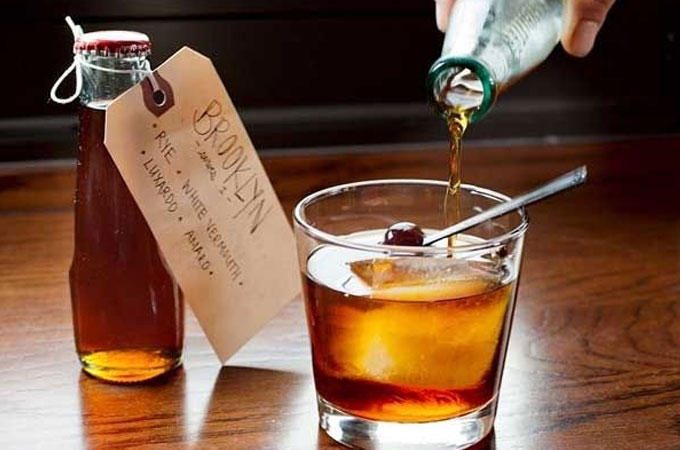 This is a drink that originates from the Manhattan cocktail. You can order for your lady a Manhattan at the bar and a Brooklyn for yourself. This drink shows how much you know your drinks because no one orders it accidentally. It is made up of Rye whiskey, dry vermouth, maraschino liquor and Amer picon mixed with orange bitters. It's served in a chilled glass.
The Old Fashioned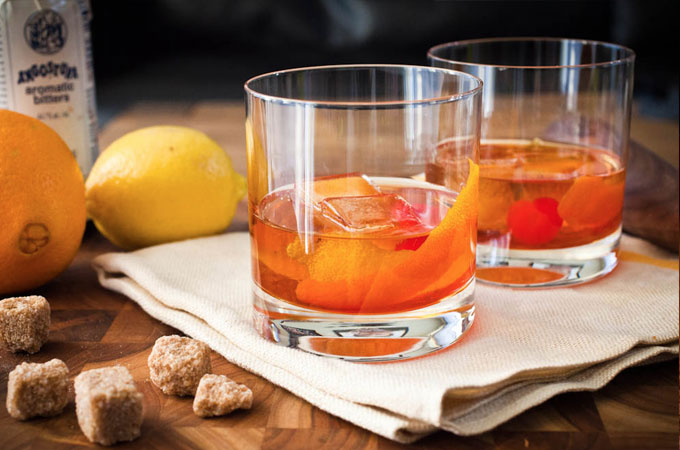 This is a drink of one of the ages that has lasted almost two centuries. It's made up of bourbon, orange jitters and a little sugar water. You appear quite a mature man ordering this drink at the bar and you will get respect from both the lady your with and other men.
The Manhattan
This was once the favorite drink of great men like the Rat Pac group and Frank Sinatra. If these were the usual drink for such men then they are a must for mere mortals like us. It consists of rye whiskey, sweet vermouth, Angostura bites and garnished Maraschino cherries.
The Irish Car Bomb
This is quite a deadly concoction for anyone to drink. It shows how much balls you have to take this and to remain standing. Irish whiskey and Irish cream are placed into a shot glass, the shot glass is then dropped into a glass full of Irish stout. This is a cocktail for the experienced drinker because as quickly as you put in it can easily come out.
The Negroni
This drink is one of those bitter sweet cocktails with a refreshing taste. It's akin to martini where different bars like to tinker with in order to create other cocktails but the main ingredients are Gordons gin, vermouths, Campari, carpano Anitica vermouth Rossi and martini.
The Last Word
This is a cocktail that has quite the history behind it. Some call it the comeback kid because of how people forgot about it for a few decades. Most men who are gin lovers have the Last Word to blame. It consists of Gordons gin, fresh lime juice and green chartreuse.
These are the few popular cocktails that will make you look good on a date. Most of this drinks can be easily made at home. Research this drinks first before you confidently order for one at the bar.