You can do like Donald Trump and just grab her by the pussy, or — if you really want to make her scream with pleasure — you'll need to learn what what women like (and don't like)… down there.
Preparations
Sex is an art that doesn't kick-start in the bedroom. It does not even begin with foreplay. Before you even meet your girl (girlfriend/ one-night-stand/wife), you have to prepare yourself first. When it comes to fingering her, your fingers and finger nails in particular have to be ready.
Your finger nails must always be well groomed and clean, as it is one of the things that most women look out for when meeting a man. It is unlikely that a girl will even want fuck you if you have sharp and dirty finger nails. If you have not already done so, make a point of buying good nail file and nail clipper. Visit your local pharmacy and lookout for a glass nail file – that is the best one. It will do no harm getting a manicure, if your nails are bad and weird.
Now, you are ready to meet your lady. She will definitely take note of your well groomed fingers, but she will probably not know what you are about to with them. However, she will soon be addicted to them.
Keep It Slow
This is one of the most important things that every man needs to understand. Generally, a female genital is somewhat dumber than its male counterpart. A dick will immediately understand what's going on, unlike a pussy that has to be slowly introduced to the idea that there will be some sexual contact soon. Girls like sex too and love to be fingered. Ask her what she likes if you have never fingered or fucked her before. So, find your way slowly down there, paying attention to every sensitive body part and take your time before getting into her treasure chest.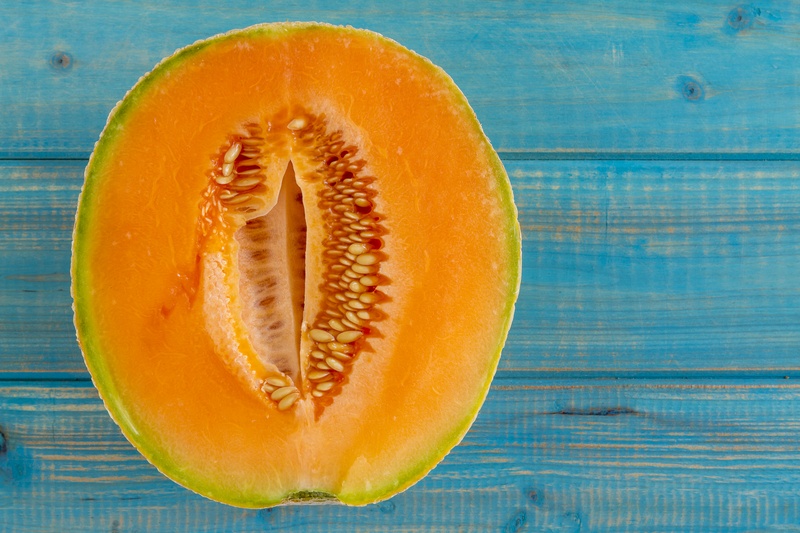 Keep it Moist
If you start the whole fingering thing, it's important to have your fingers moist. Now, it might seem somewhat weird if you put your finger into your mouth first, so it is best to have some lube with you at all times. You can also harvest moisture from the pussy of your woman. However, this will depend on how wet she gets – if she is no waterfall, one normally searches in her inner labia. Since everything is quite irritable down there when she isn't wet, it's important to ensure that you are tender.
What To Do
Okay – she's horny and wet, and you can now do your thing. It's important that you don't panic especially if you're an amateur! After all, it's just sex. Always look at how she reacts when you do something. Look if she prefers your finger in her or wants some hard (or light) pressure on her clitoris at one moment or the other.
If you aren't well versed with the female body language, grinding is good and so is moaning. A quiet and motionless girl is either not really alive, or she's not comfortable. In both cases, you won't be in a position to give her an orgasm. You can finger her and make her moan at the same time: Remember that you have got two hands that you can utilize effectively! Nonetheless, you can put your palm on her clitoris and finger her at the same time – that works pretty well.
Intensify
Fingering a girl is like everything in life: Start slow, continue harder, faster, stronger.The best time to stimulate her pussy is when she is almost asking and begging for it.
There are some things that are extremely fun as getting a woman so horny that she is begging you to take her. Continue teasing her even after you've started stimulating her pussy. Don't put a finger deep inside her yet. Start with her pussy lips and her inner thighs – let her wait for it and be patient. Girls like being teased – they like to wait too.
Gently enter one of your moistened fingers inside her vagina. You can then add one or two after sometime. There is not much you can do wrong provided that you don't twist the fingers too fast when you are inside of her. It is better to put partly pull your fingers out before turning them around.
Remember to focus more on making her cum. Continue kissing, talking and looking at her. Stimulate her whole body, her senses and not just her pussy. It's also extremely important to communicate with your girl not matter how hard you are going to fuck her. As a matter of fact, if you continue kissing and talking to her while fingering her, she is going to most likely let you fuck her and do anything you've ever wanted with her body.
Stimulate The Right Areas
One of the main reasons for fingering a girl is to stimulate specific sensitive areas outside and inside her pussy. These include the vulva, pussy lips, labia, not forgetting the highly sensitive G-Spot. Men forget that women don't get orgasm out friction, but rather get it when these sensitive areas are stimulated through a rhythmic motion. Don't forget to use your mouth too especially on the pussy and thighs as it's very effectively.
Your fingers can effectively stimulate a woman's deep-spot and the G-Spot because you are able to twist them inside her. One way of telling between the two is by taking note of their texture. The G-spot is located about 2-3 inches inside of the pussy, at the front wall. It usually has a rigid texture (almost like touching grains of cooked rice). The deep-spot, on the other hand, is located at the front wall of the vagina and has a completely smooth texture.
It is important that you use more force against these spots as gentle stroking won't do at all. Don't be afraid to be forceful when fingering, a girl is created to take the weight of a dude twice her size. Furthermore, your fingers are not that strong. Be reasonable though and start with less force.
Don't freak out when she starts squirting in large amounts. It is not that your fingering technique hurt her, rather this is female ejaculation and it is very common. After you are done fingering your woman, let her taste your wet fingers. Most girls just like to taste themselves.
It is now time for your dick to pound on her pussy as she is now fully aroused and ready to let you in. Remember to always wear a condom whenever you're fucking a stranger to avoid STDs and unwanted pregnancies. Fuck her like a real man and earn the respect you deserve!