It is free to join but you don't go much further from there. To access your inbox and actually interact with others you have to upgrade your account (from $8.99 to $34.99 depending on the plan you choose). You can also access your profile with an app available for iPhone, iPad and Android and post dates from everywhere.
How Does It Work
There are two websites: HOWABOUTWE dating and HOWABOUTWE couples.
HOWABOUTWE Dating: It is hard to get directly to the point, whether you are looking for someone well positioned in their career or just someone who wants to get it done quick and dirty. Most of the ideas propose drinks, coffee, dance or a walk on the park. And again, that is how it usually starts anyway. You may not expect revolutionary ideas, but profiles seem very interesting since they are based on likes, dislikes and personality traits, limiting superficial information of all aspects. They do it by posing intriguing questions to daters, instead of filling the conventional profile where you basically check everything that looks normal for a person to be or to have. Creative profiles will get more attention, and sometimes it can be hard to be creative on questions such as "what would my mother want you to know" without ruining your reputation.

If you suspect you are not getting the results other guys are getting I highly recommend you check out David DeAngelos Double Your Dating
HOWABOUTWE for Couples: only in five major cities in the U.S., including San Francisco, New York, Seattle , Los Angeles and Chicago. A monthly membership of $18 will allow you and your spouse to join a dinner with selected couples where things can get started. Needles to say, lots of extras are available upon payment. And there are many of them available, from flowers bouquet to personalized date planning for special occasions.
Does It Really Work?
An interesting fact about these websites is that they are dating websites, not marriage websites. Therefore, their success rate is base on getting people dating. Generally speaking, most of the online dating websites want you to stay there for months browsing infinite profiles and endless chatting. If you succeed too fast, you leave. At HOWABOUTWE.com the idea is to get you dating over and over.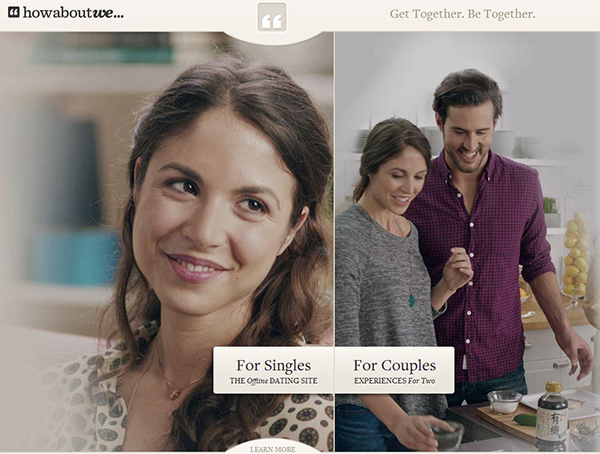 The approach proposed by HOWABOUTWE on both sites, connecting individuals and couples by their shared interests and getting them to offline experiences quickly brings the online dating to a new level. Knowing that the main target of everyone is to get to a real date quickly makes it hard to keep undercover and unreal for long. No one there is willing to be chatting online and winking at each other.
This approach seems to be very successful, since the company has reported 100.000 users for HOWABOUTWE.com couples only in New York, doubling its subscribers every 2-3 months.
Rating: 4 out of 5 stars.